---
The most common way to arrive is to take a ferry from the island of Bali. Ferries dock at Lembar harbour and from there Andar will help arrange transport to the village. You can also fly into Lombok airport domestically or internationally.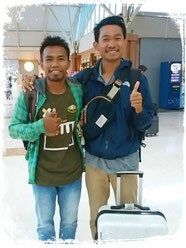 What does a typical day look like?
The children from the village attend regular school until midday, so the mornings are mostly yours to do as you please. Watch sunrise, explore, swim in the ocean, and spend time getting to know the parents in the village. You also have time to prepare for class. At midday you will deliver a ninety minute English class, with Andar on hand to help out. After class it's more than likely that the kids will want to play with you! It's a great opportunity to go down to the beach and have some fun. The evenings are a chance to relax, either alone or in the company of those from the village.
Do I need to be a teacher?
The short answer is no! Obviously we value volunteers with teaching experience, and hold relevant qualifications in high regard, but more than anything else we're looking for creative, dynamic and caring volunteers. We are also keen for volunteers to share any skills or talents they have. If you play an instrument, have a passion for science or the natural world or have a love of sports, come and share it with the children.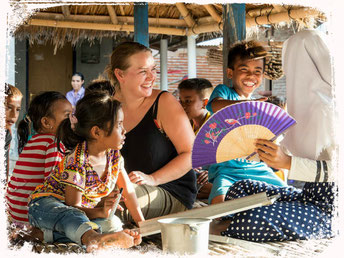 What does my daily fee go towards?
The fee pays for your three meals a day, the building and upkeep of the specialised volunteer accommodation, and transport costs. Every penny that you contribute stays in the village and helps those who live there.
Is the food suitable for vegetarians and vegans?
Yes! Andar's wife is an amazing cook. Meals generally consist of tofu and delicious fresh vegetables. Rice is a staple and meat and fish can be prepared for those who prefer. Definitely a food lover's paradise.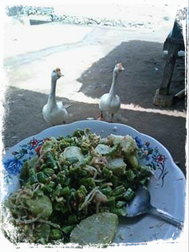 If you have an Indonesian SIM card then the signal in the village is good. However, It's an amazing opportunity to get away from staring at a phone or screen for a few days and appreciating what's around you.
Will I be volunteering alongside others?
There is a good chance that you will be living and teaching with other volunteers. We find that it makes for a better dynamic and allows you to share ideas with one another. However, you will of course have a private room to yourself.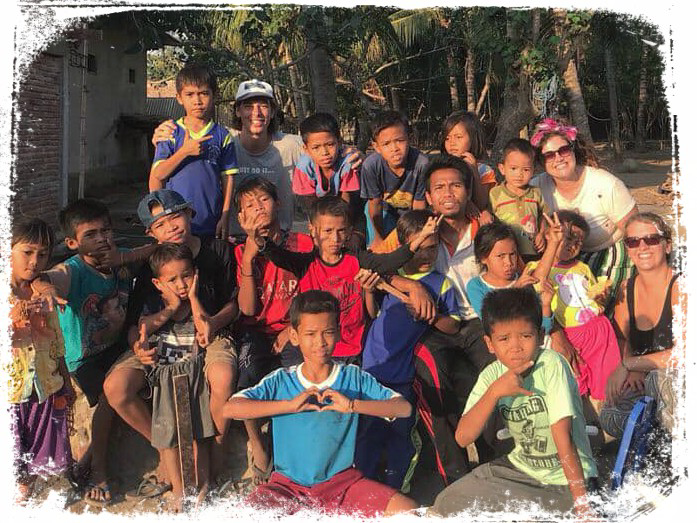 Depending on the time of year, midges and mozzies can be a pain, so it's best to bring some repellent. A swimsuit is also a must, as are goggles or a mask if you want to take advantage of some amazing snorkelling opportunities.  We are currently trying to set up a library so any books in English or Bahasa would be greatly appreciated, and games or activities are great to use in class.